27
Years
Professional Manufacturer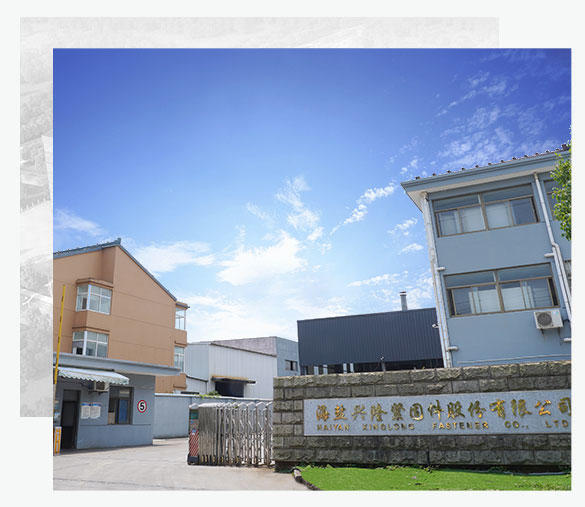 Haiyan Xinglong Fastener Co., Ltd. was established in 1994. It is a professional manufacturer of fastener products and a self-operated import and export enterprise approved by the Ministry of Foreign Trade. The company is located in the Haiyan Qinshan Economic Development Zone on the north shore of Hangzhou Bay, on the coast of the East China Sea. It is 110 kilometers north of Shanghai and 82 kilometers south of Hangzhou. It is located in the middle section of Haiyan Qinshan Avenue. The geographical position is superior and the transportation is very convenient. The North and South Lakes, the world's wonder "Haining Tide" and many scenic spots are within easy reach.
The company covers an area of ​​8,000 square meters, a building area of ​​more than 5,000 square meters, and more than 100 employees. It has invested a lot of money to introduce technology, equipment transformation, workshop expansion and factory environment construction. The company has more than 100 cold rutting machines and dozens of ancillary equipment, with a monthly output of 800-1000 tons and an annual output of about 10,000 tons. The company specializes in the production of various screws and bolts, among which DIN603, 84, 85, 7985, DIN 933, 931, 963, 965, 966, etc. are the main products. The company's products are mainly sold to EU countries, and now it has also developed the Middle East, North and South America and some African countries.
The company follows the policy of "quality priority, customer priority", and serves users at home and abroad with high-quality products, preferential prices, and first-class services.